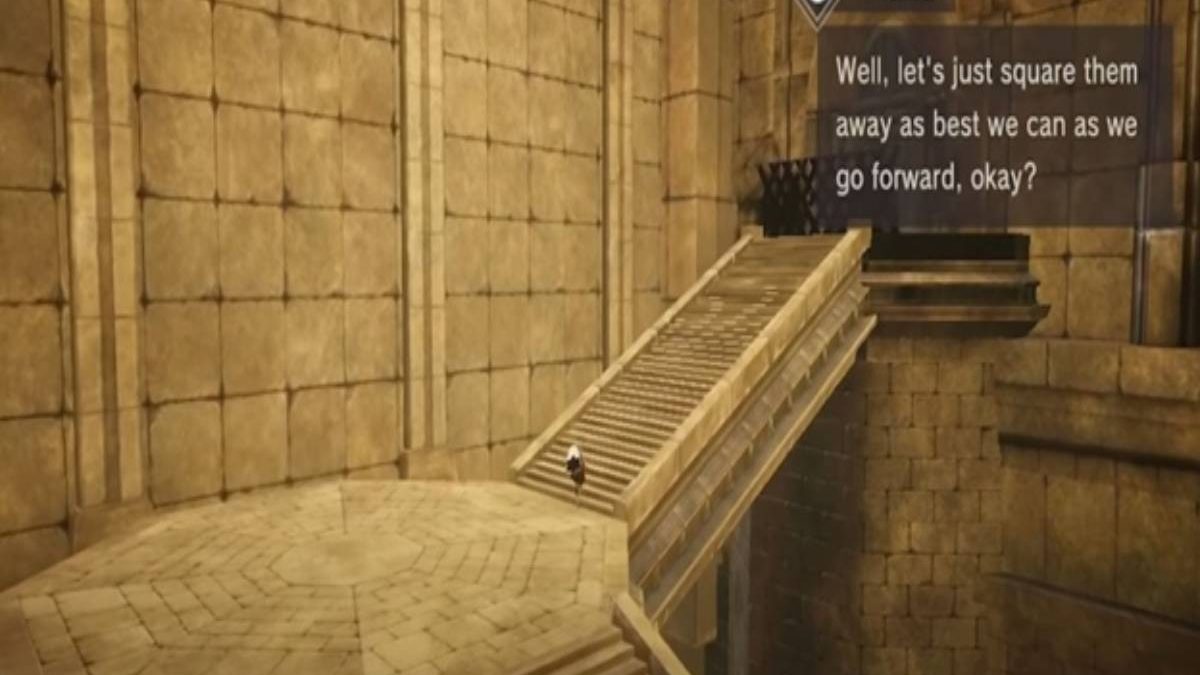 NieR Reincarnation is an intricate MMORPG game that has taken the gaming world by storm. With tons of unique mechanics present in the game that truly test your might, you'll be having a blast playing the game.
Thankfully, you can play the game on a computer using LDPlayer Mobile Emulator to take full advantage of the game.
Crows are specific birds that show up on the map as you move through the main story. You can use them by clicking on them to et valuable items like reinforcement materials and exploration tickets. If you are unable to find the crows, you can still go to them.
When you form a party with an advantageous attribute, the damage given will increase, and the damage you receive will decrease. So, when you consider this formation, we recommend unifying it to get an idea of all the advantageous attributes for it according to which enemies are present in the quest.
Each character that you use has a particular attribute that depends on the attributes of a primary weapon in the formation. Their weapon skill, character skill, and normal attack will all be included and multiplied by attribute compatibility. Moreover, other than characters, Otomo, who generally do not even participate in battles, also has their attributes.
Every character in the game has some sort of a special weapon. Once you equip that weapon, the character will get a special bonus in stats. As an example, in A2, the character's favorite weapon is a large sword. So, it is ultimately possible for you to maximize her stats even more by equipping those particular swords on her.
To find out if you have increased stats, you can look at the pink arrow on the icon. The main weapons are usually red, and the sub-weapons are blue.
Suppose you are having trouble with obtaining particularly specific secondary weapons. In that case, you should try and organize a party with characters with different special favorite weapons, each different from the other.
Getting Stronger In NieR Reincarnation: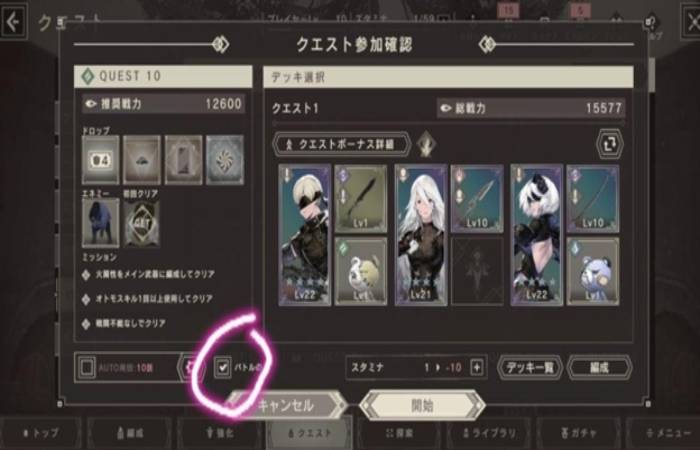 If you want to get strong quick and increase your total strength, you should focus on your stats in the following order:
Characters
Weapons
Memories
Otomo's
To increase your strength quickly, you should increase your levels by getting materials from character enhancement. As you start leveling your character up, all your stats will start improving. You can then increase your strength quite efficiently.
You can also get your level up by clearing a quest and getting experience points as well. Once you get a hard quest and clear it, many character-strengthening characters will be dropped. So, if you want to end up training characters and Otomo, farm the right stages.
When you farm these specific stages, you will receive chapter tickets that can be used in chapter gacha to get materials to strengthen your characters. Each chapter gacha has a few different materials, so always make sure you are farming the right material for your character.
Why Use LDPlayer To Play NieR Reincarnation?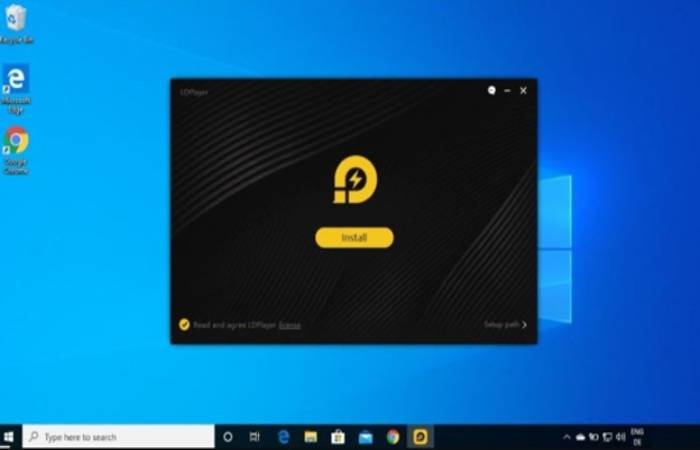 NieR Reincarnation is an intricate MMORPG game with tons of different dynamics that make it strategically demanding. Playing such a game on a small mobile screen with limited controls is not very engaging.
Thankfully, LDPlayer gets rid of these issues by presenting players with multiple options to enhance their gameplay and take it to the next level. For example, you can take advantage of the keyboard remapping feature in the Emulator to bind your keys to PC and Mouse, allowing you to play the game natively. Moreover, you can change your resolution to better suit a larger monitor.
Since you are playing an MMORPG game, having a good stable, smooth frame rate is important. Using LDPlayer lets. You take full advantage of all of the game's features when it comes to combat and story exploration taking your gameplay to the absolute next level.
If you like content creation and want to share your clips and screenshots with the world, LDPlayer has got you covered. With an in-built screen recorder that also takes screenshots and photos, you can share your content with anyone on social media and your friends and family.
Lastly, even if you have a low-end rig or have a high-end system, LDPlayer ensures butter-smooth gameplay on all of them, promising frame rates that exceed 240 with no jitters or lag spikes in the middle whatsoever.
How To Download NieR Reincarnation on PC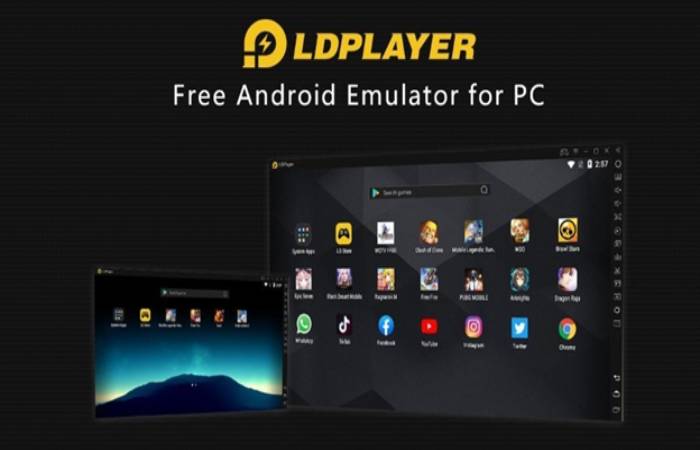 Downloading NieR Reincarnation on PC is quite simple as it only requires you to download and install LDPlayer from the links mentioned above. After doing that, here are steps you need to follow:
Download and install LDPlayer
Once installed, configure it. (Set your resolution, key binds, etc.)
Now, head on to the LDStore and search for NieR Reincarnation
Click on download and make a Google Account or sign-in with an existing one if prompted
After the game has been downloaded, it will install automatically.
Open the game! You should now be able to enjoy it with no issues whatsoever.
You can also download and install the game by downloading the game's APK from an official source.
Also you can then drag and drop the file into LDPlayer by clicking on it and then dragging.
The game will install automatically and should now be ready to play.
Conclusion:
Emulators are an excellent way to play NieR Reincarnation. They provide you with tons of variety when choosing your screen resolution and are perhaps the best alternative to running the game on your desktop. LDPlayer is not just limited to this game but supported a large number of applications games. Allowing them to run smoothly.
NieR Reincarnation should run without any hitches on older and newer hardware when you are using LDPlayer. Plus, with the ability to record videos, use your key binds, and getting an overall high FPS. You will have the best gaming experience possible.
Related posts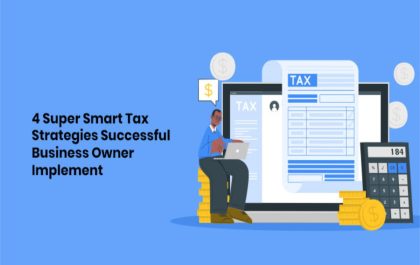 tg:resolve?domain=smartpeoplechat
tg:resolve?domain=smartpeoplechat tg:resolve?domain=smartpeoplechat Are you seeking a platform to expand your knowledge and connect with like-minded individuals? Look no further than…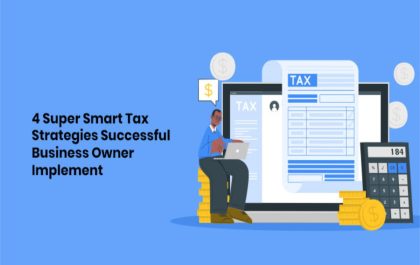 4 Super Smart Tax Strategies Successful Business Owner Implement
Smart finance management is an inevitable part of the life of every successful business owner. To bridge the distance between…